Atlas
Improving micro mobility services
Description
Atlas is an electric scooter designed to improve micro mobility in cities. Its main features include foldability and visibility, making it a convenient and safe option for riders.
Strategic research / 
Product design / 
Color, material and finish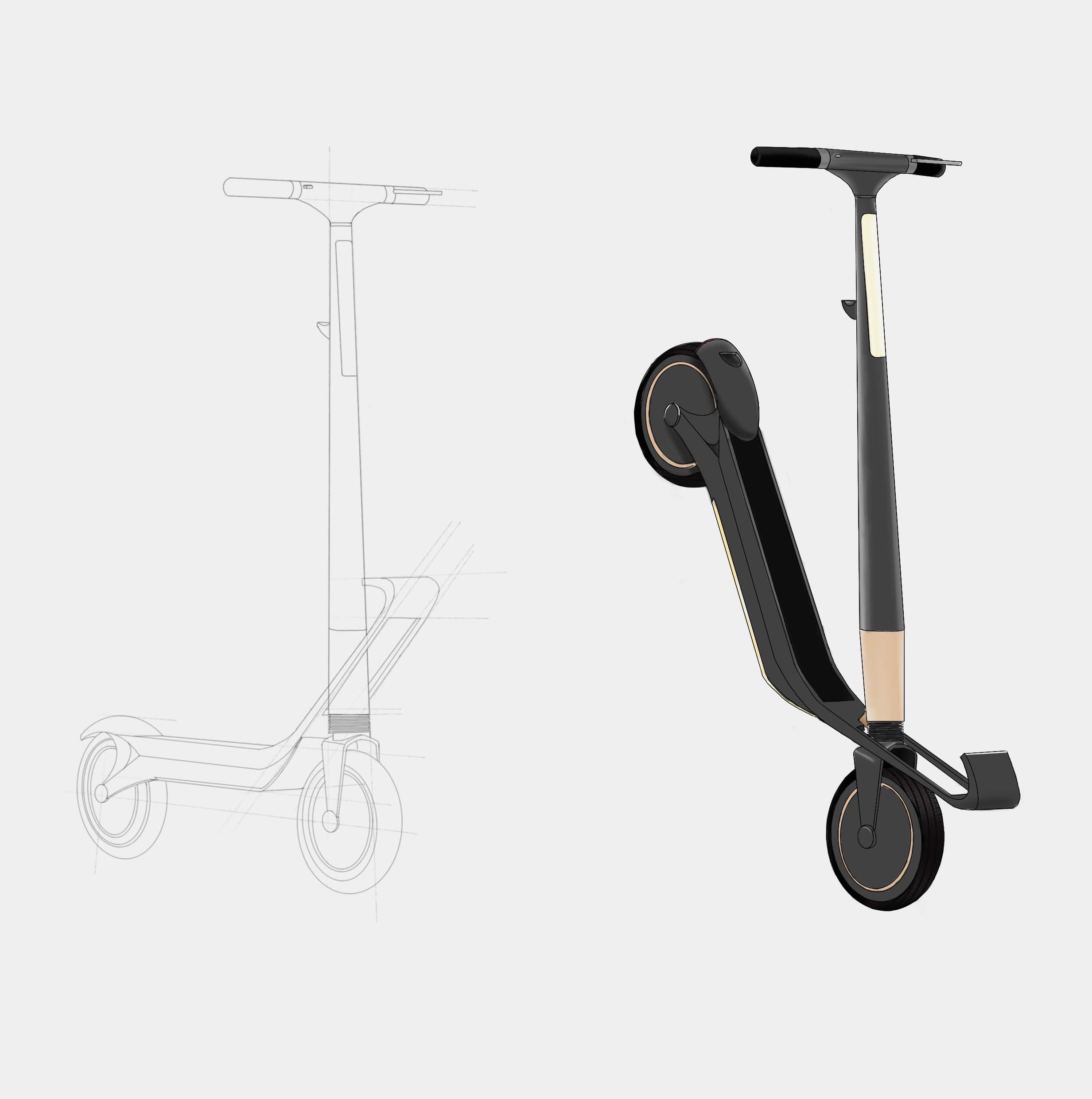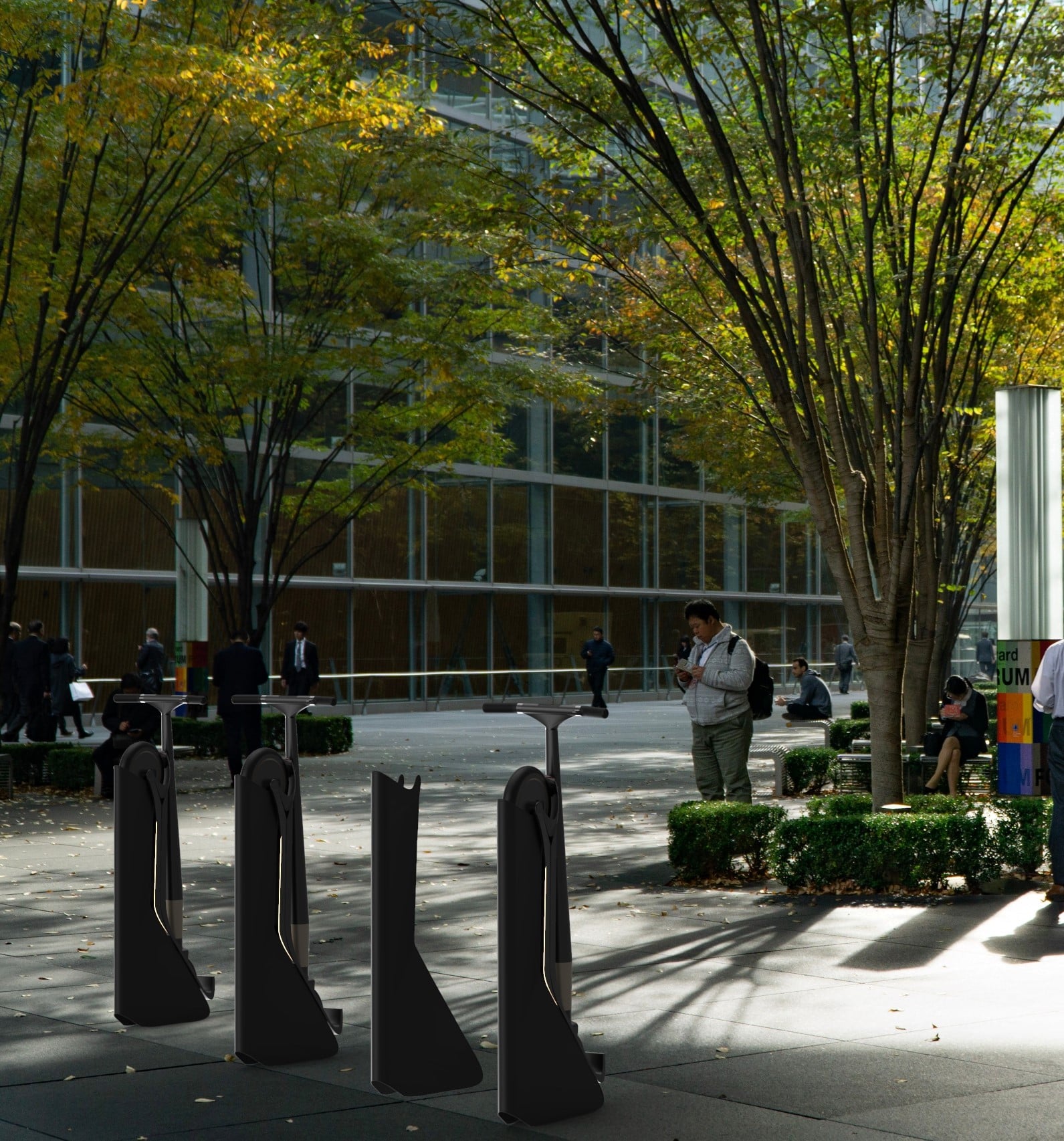 The lights located at the bottom of the standing board not only ensure visibility in traffic, they are also a quick indicator of which scooters are available at the docking station.